HelmPak® Press Control
Total Press Control and Automation Solutions from the Industry Leader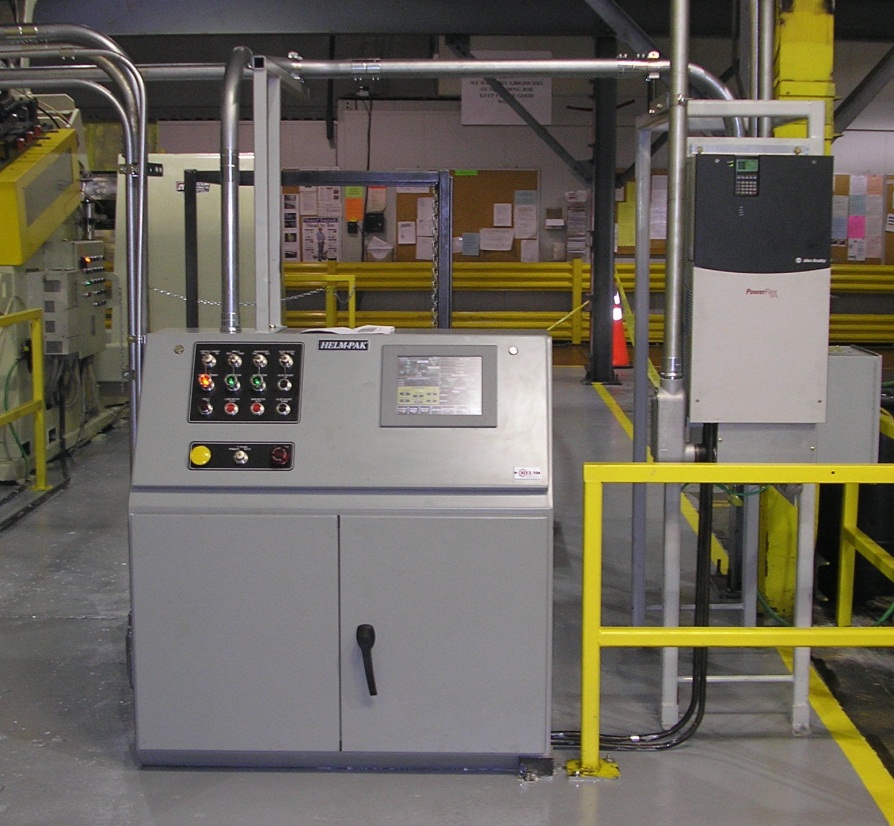 All HelmPak Press Controls are engineered to meet the highest standards of safety and control. From simple clutch/brake control to transfer line control, HelmPak press controls can be configured for optimal production requirements.
With the open architecture that a PLC system can provide, Helm engineers can design and build controls that require less operator involvement, more automatic setup procedures and ultimately provide feedback information for production analysis and reporting.
Components of a HelmPak Press Control system include:
• Redundant Clutch/Brake Control
• Main Motor Control
• Lube Control
• Transfer Control
• Programmable Limit Switch
• Brake Monitoring
• Die Monitoring
• Signature Analysis
• Servo Feed Interface
• Shut Height and Counter Balance Control
• Ethernet Connectivity
• Powerful, flexible and very affordable
• Featuring resolver Input
• Interactive touchscreen for ease of set-up and operation
• Press speeds up to 2000 SPM
• Standard and custom enclosures
• Expandable I/O configurations for integrating auxiliary machine control
• Additional control options include:
– Temperature
– Vibration
– Displacement
– Velocity
Tonnage Monitoring
is a critical component in any press control solution. With over 50 years of industry experience with presses and tonnage monitoring, Helm strain gage input modules are the preferred solution for the majority of manufacturers worldwide.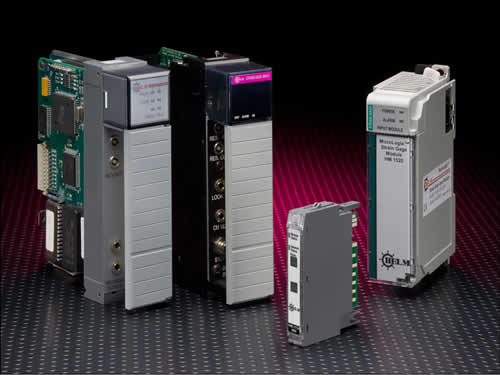 ControlLogix, CompactLogix, POINT I/O, MicroLogix and SLC
The HelmPak press control combines advanced technology from two industry leaders, Helm and Allen-Bradley. The system configurations begin with standard off the shelf Allen-Bradley processors and I/O modules for basic functionality. Then, we add the automation with Helm specialty I/O modules for various platforms. These modules include:
• Two Channel Strain Gage Input Modules for Tonnage Monitoring
• Sine/Cosine resolver Module with built-in SPM and Brake Monitoring
Benefits of an integrated tonnage solution on a press control:
• Establish minimum tonnage
• Reduce setup time
• Protect the press and tooling
• Measure snap-thru forces
• Dynamically identify press conditions
• Establish proper timing of dies
• Signature analysis
• Track downtime
• Control inventory
• Reduce Scrap
• Maintain ISO compliance
Safety PLC for Press Applications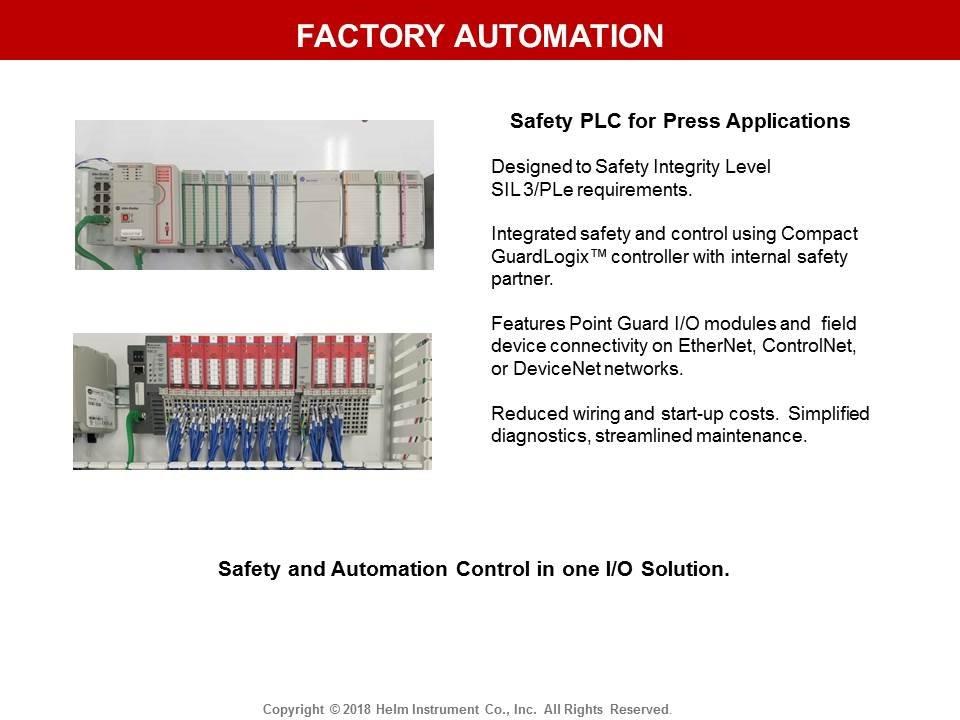 The HelmPak Press Control system can be designed with integrated safety and standard control utilizing a primary GuardLogix controller and Safety Partner processor. The system can be configured with Guard I/O modules and CompactBlock™ for field device connectivity on Ethernet or DeviceNet networks. Designed to Safety Integrity Level (SIL) 3.
HelmPak Press Control complies with ANSI B11.1 and OSHA 1910.217. A TUV certified system is also available.
 Preconfigured Metal Forming Instructions for:
• Clutch/brake and valve control
• Two-hand control
• Position monitoring
• safety device inputs
• Reduced wiring and start-up costs.
• Simplified diagnostics
• Streamlined maintenance.
• Safety requirements and standards.
• Factory networking and visualization.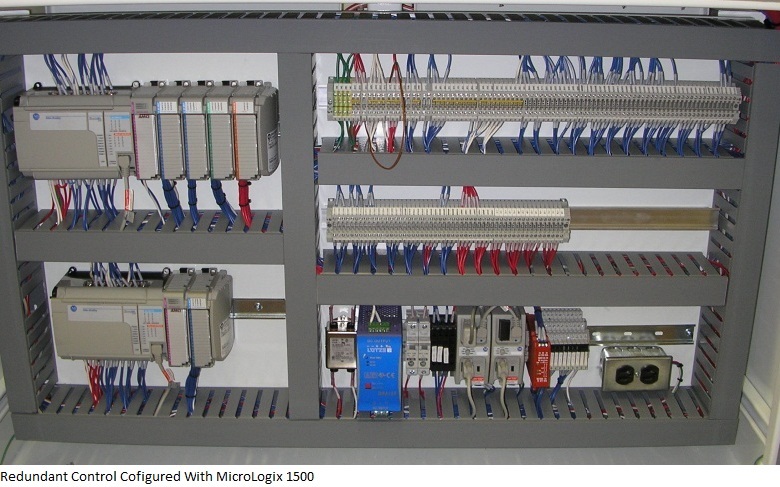 HelmPak Press Control is an excellent and affordable choice for upgrading your existing press control. This advanced approach to machine control eliminates relays and outdated "black box" technology.
For advanced press control systems, Helm has a team of engineers to provide custom on-site or in-house programming for any automated functionality required.